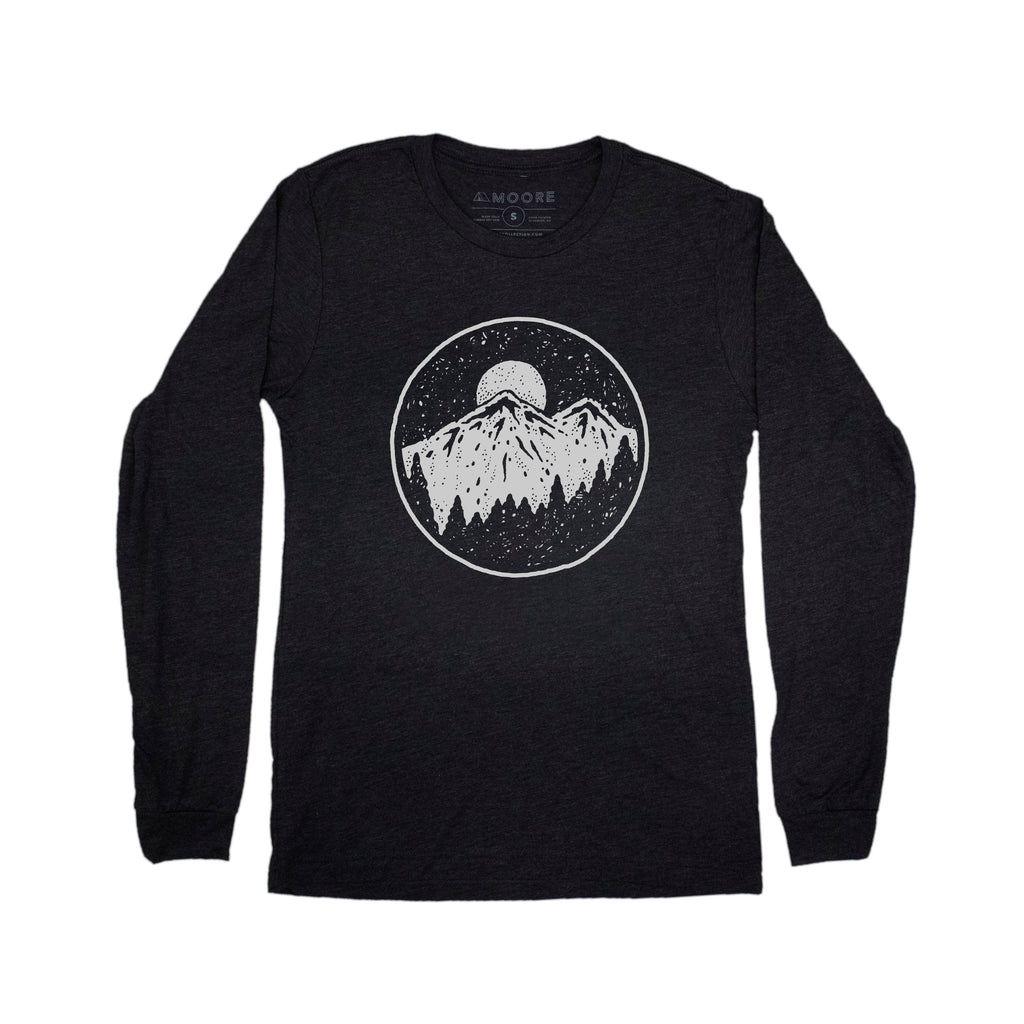 $ 30.00
$ 0.00
Night Sky Long Sleeve Tee
Our Night Sky Tee in black is a screen printed t shirt with gray  ink. With a retail fit, this incredibly soft t shirt is made out of a tri-blend of 50% polyester, 25% cotton, and 25% rayon. Our soft mens t shirts are unisex in wear.
Design inspiration:
This design is part of our Classic Adventure Collection, our first series. All of the parts of the design came very randomly together but it became something we're really proud of. When camping, night time is the most exciting because you get to relax under the stars and see the mountains glow from the moon. The speckles on this t-shirt add to the design because they look like stars. This is Taylor's favorite design. She owns multiple.
Washing instructions:
Machine wash with cold water.
Tumble dry low or air dry. 
Made by Moore:
This t shirt was hand screen printed with care in our workshop in Denver, Colorado.