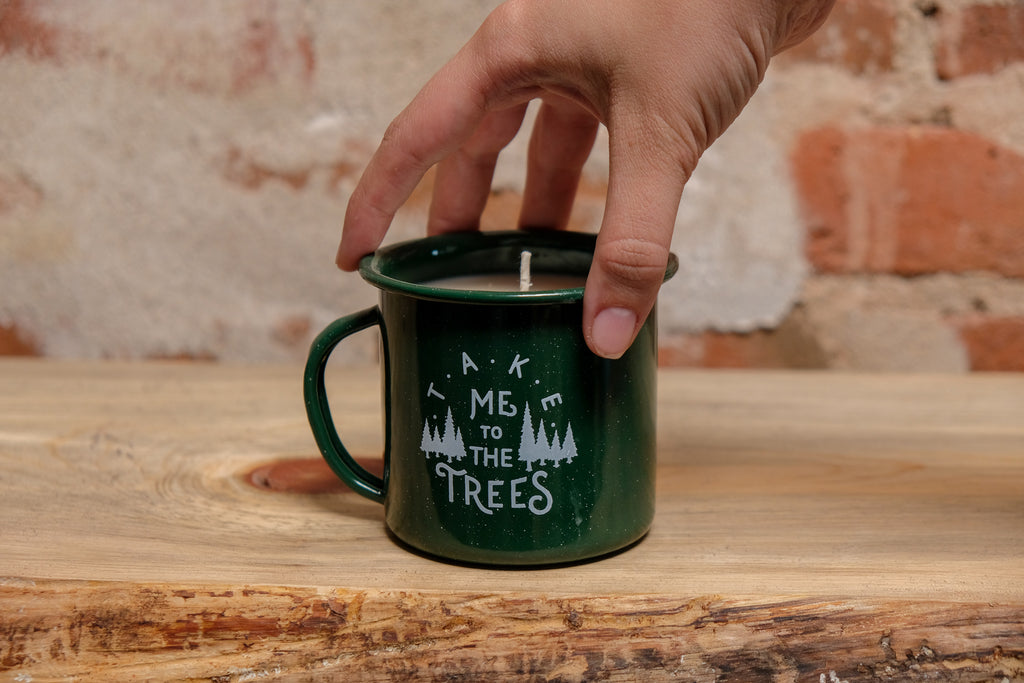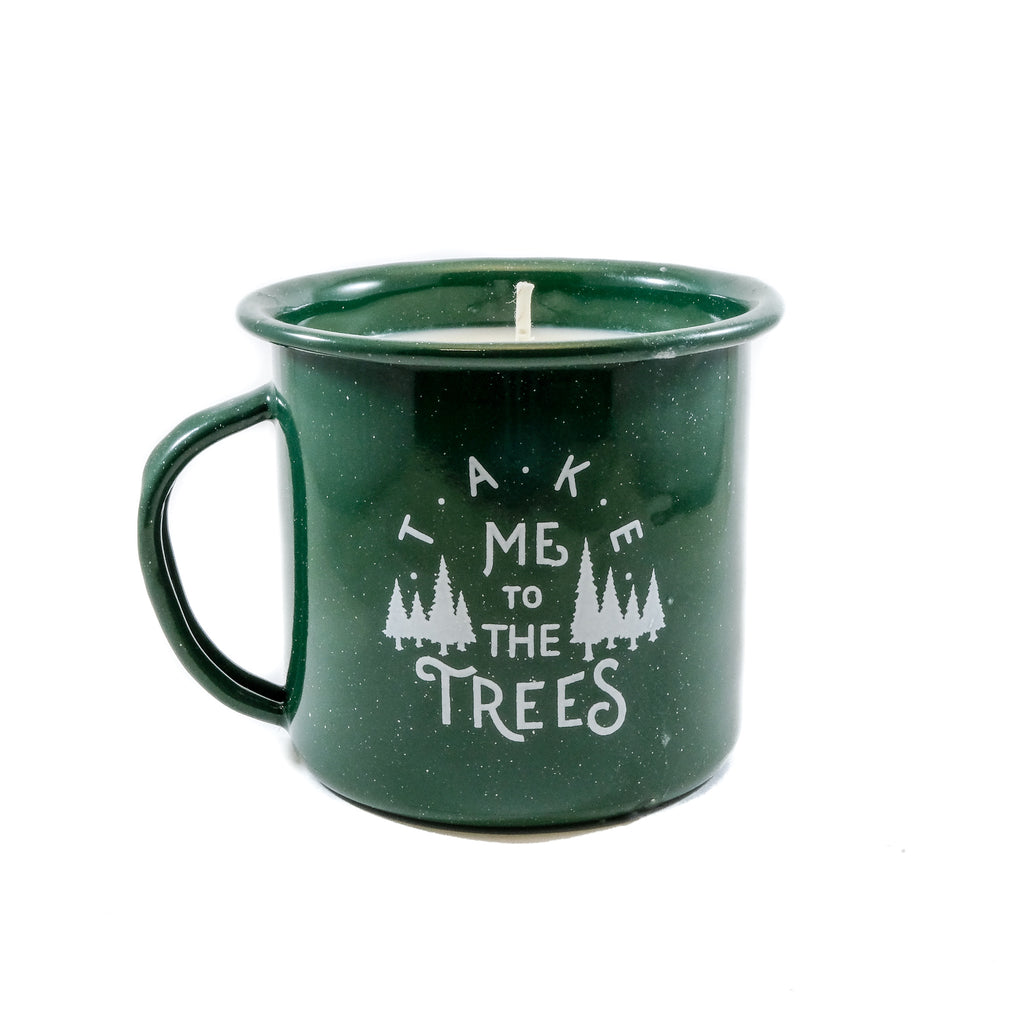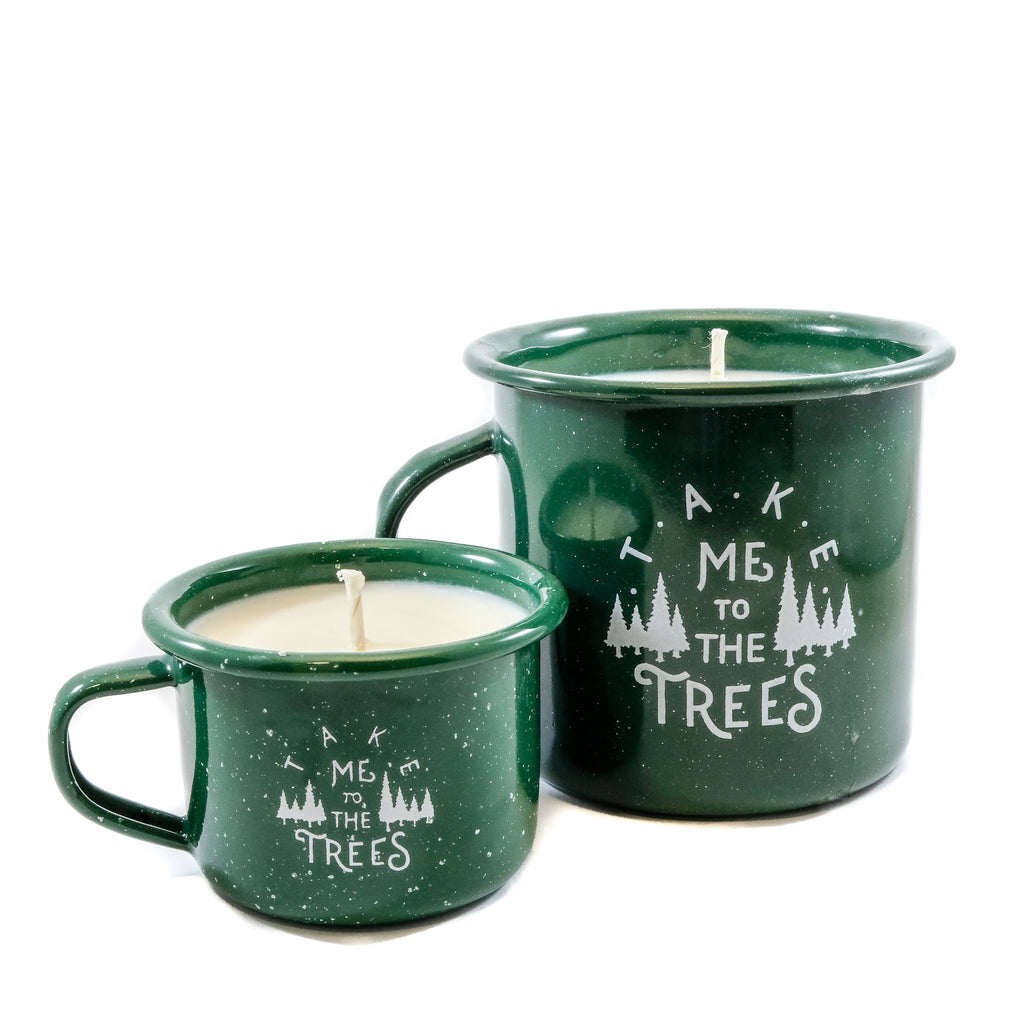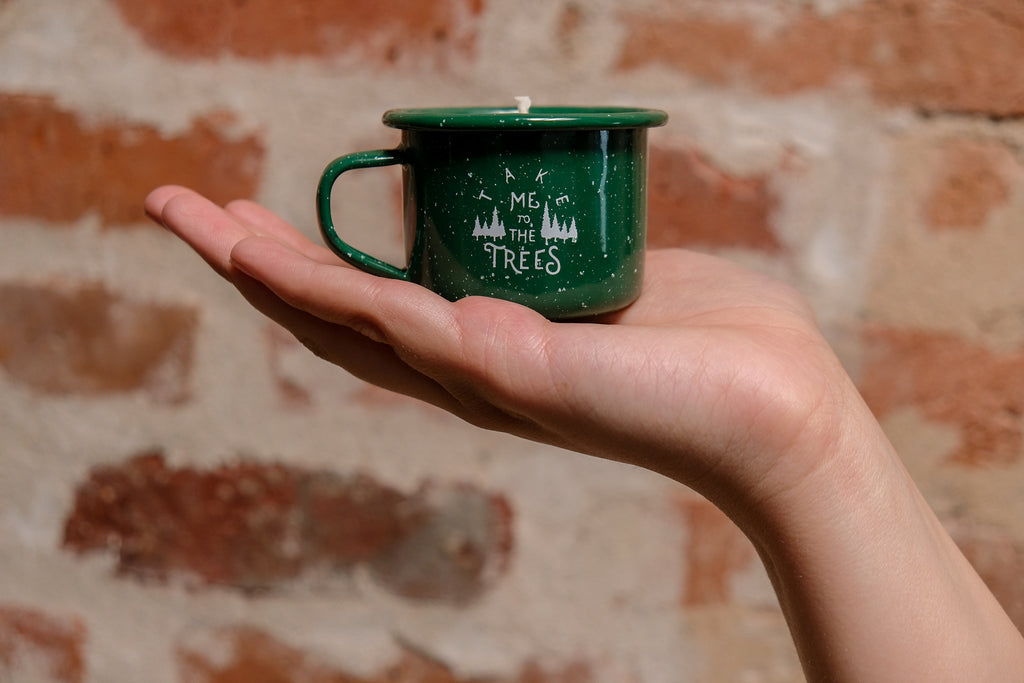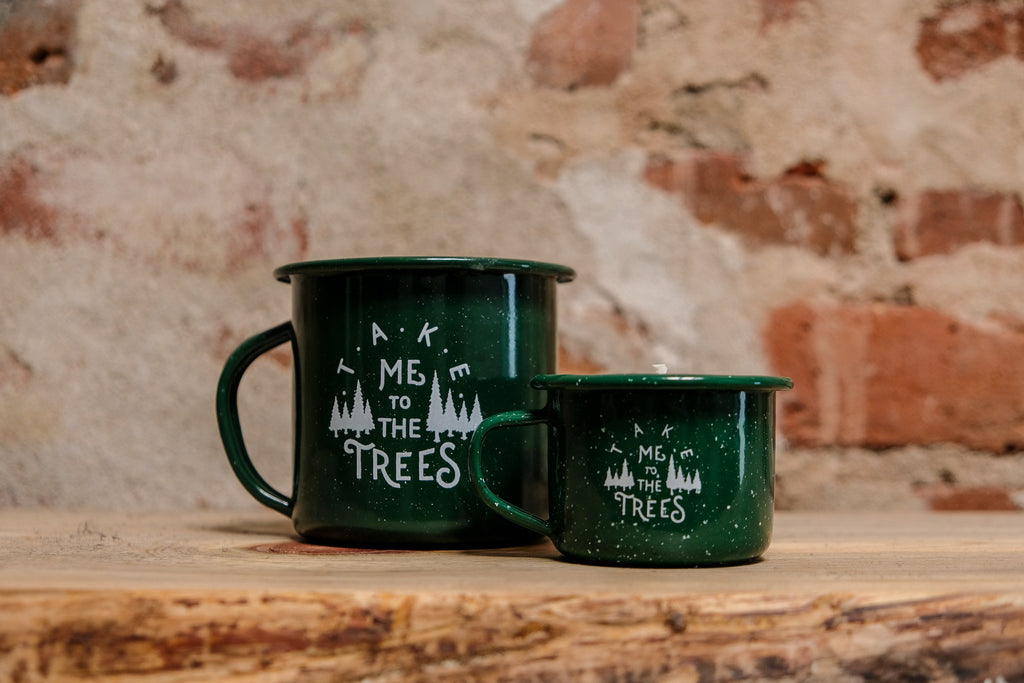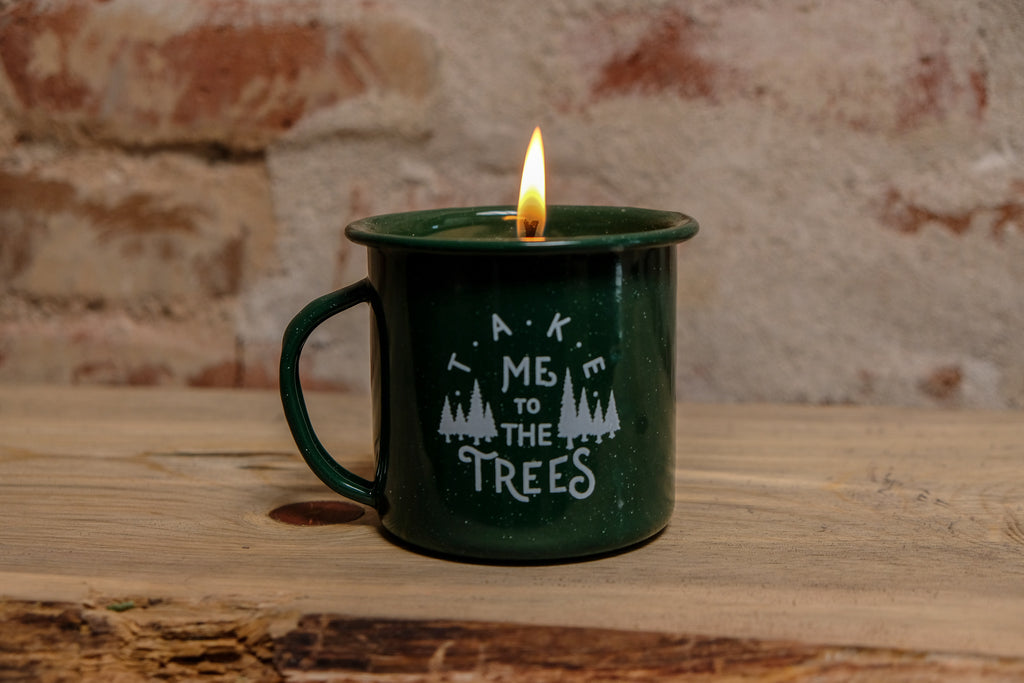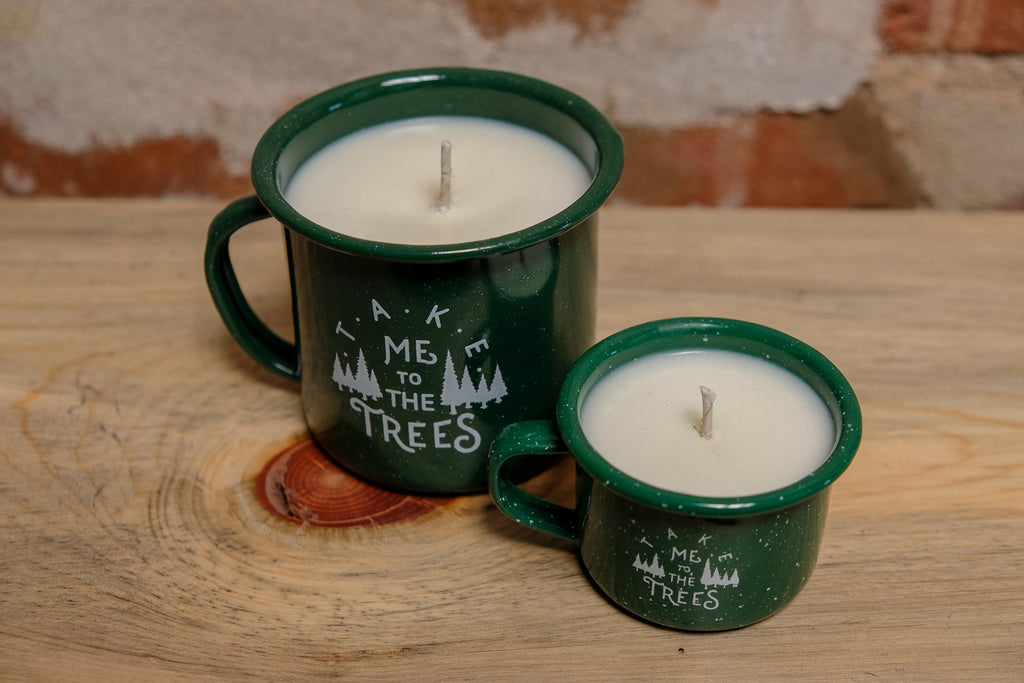 $ 26.00
$ 0.00
The Trees Enamel Cup Candle
Our Enamel Cup Candle is an all natural soy candle handcrafted with a blue spruce scent.
This handmade candle is available as a traditional size enamel cup or an espresso shot size cup. 
Use this scented soy candle to bring the outdoors in!
Design inspiration:
We designed this enamel cup candle with one of our best selling designs, "Take Me To The Trees." We love the trees, the forest, the smell of pine, and beautiful wood. Our Take Me To The Trees design was a way for us to capture our love for all things trees in a quote. The blue spruce scent reminds Tanner of his mom. 
Made by Moore:
This natural soy candle was poured by hand in small batches in our workshop in Denver, Colorado.