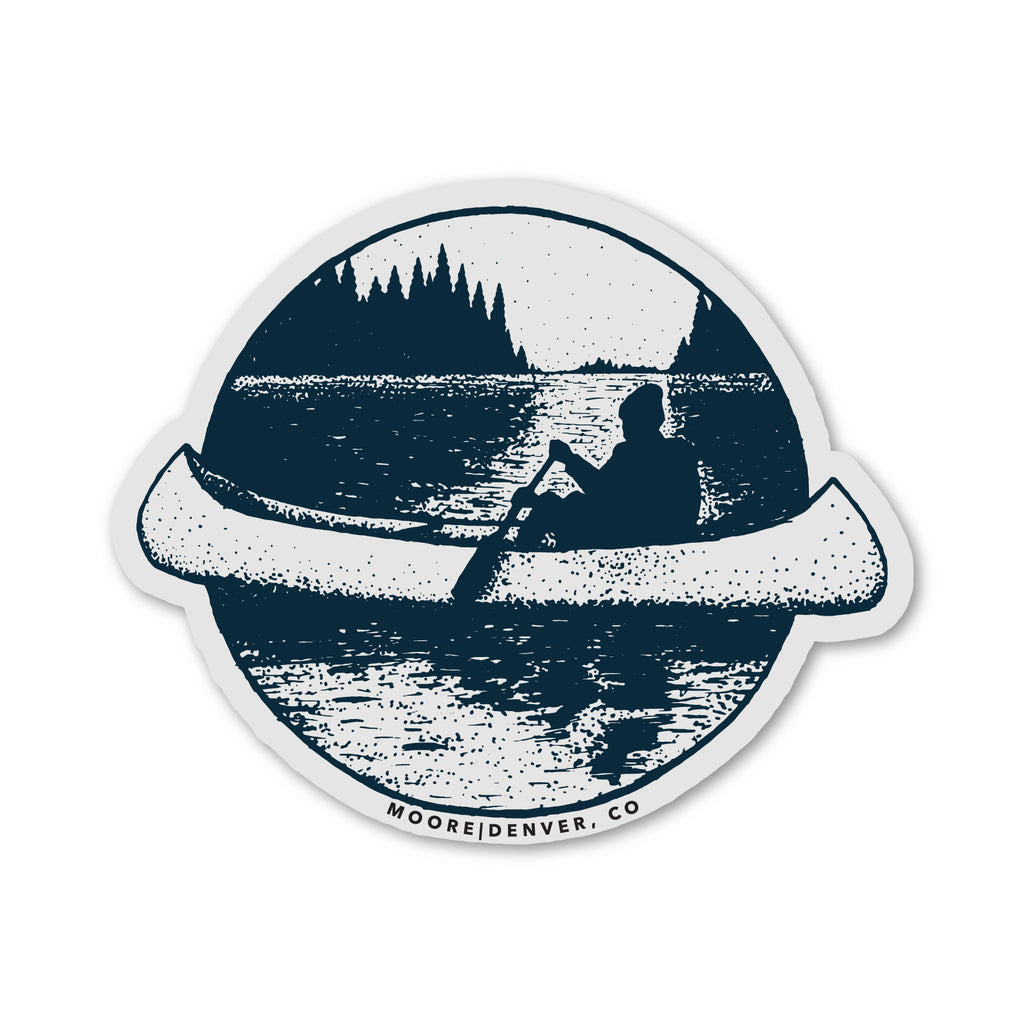 $ 3.00
$ 0.00
Canoe Sticker
A waterproof vinyl sticker with a matte finish.
Also available as a t shirt in gray and midnight.
Design inspiration:
This is Tanner's only design that has him in it. He grew up canoeing, and this design aims to incorporate not only what you see visually when canoeing, but also the calming and therapeutic effects being in a canoe brings.
Made by Moore:
This waterproof vinyl sticker was designed in our workshop in Denver, Colorado.