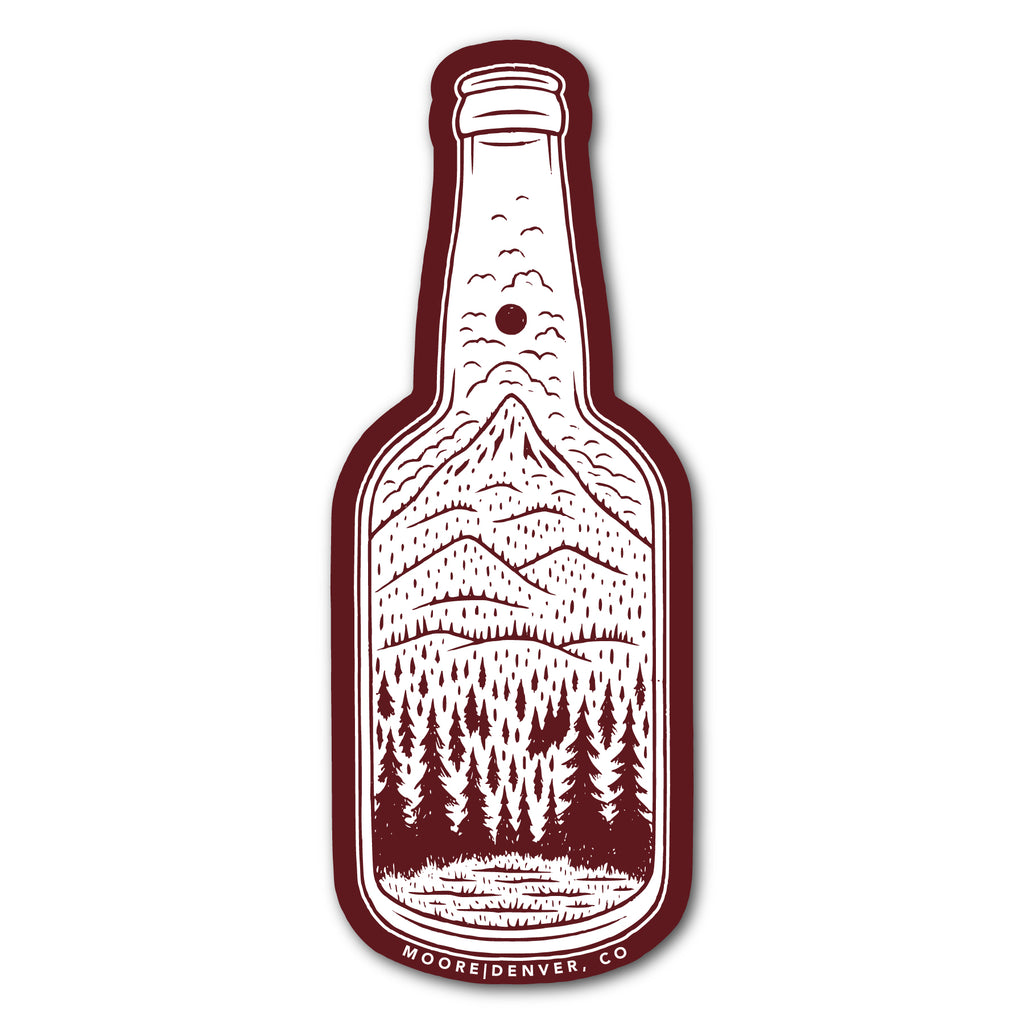 $ 3.00
$ 0.00
Bottle Sticker
A waterproof vinyl sticker with a matte finish.
Design inspiration:
This sticker is part of our Beer Collection. The Collection is aimed at combining the beauty of the outdoors inside a popular beverage consumed in nature, beer. This collection is for people who love to be outside who also enjoy drinking beer. 

Made by Moore:
This waterproof vinyl sticker was designed in our workshop in Denver, Colorado.