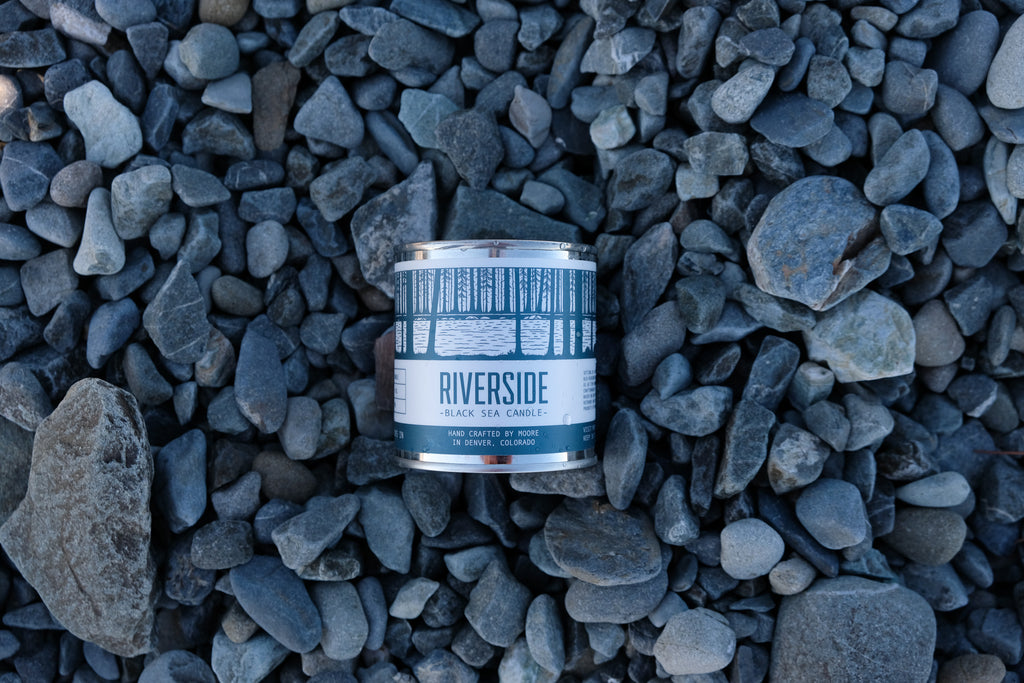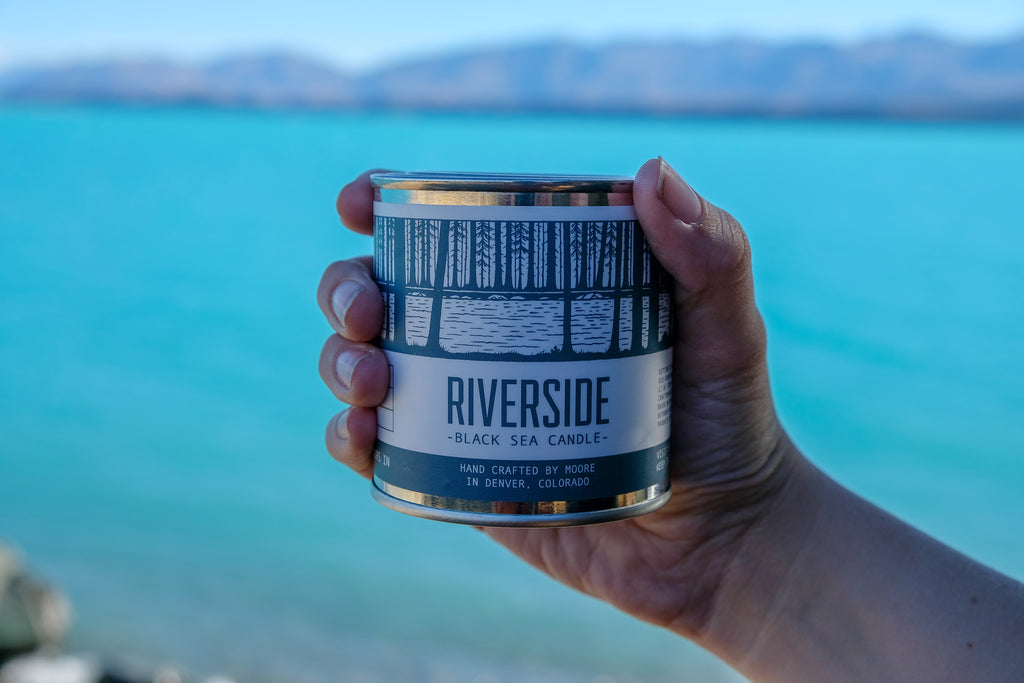 $ 24.00
$ 0.00
Riverside Candle
Our Riverside Candle is an all natural soy candle handcrafted with scents inspired by the great outdoors. 
This handmade candle is available in pint and 1/2 pint sizes: 
Pint: Approx 14 oz with an 80+ hour burn time 

1/2 Pint: Approx 8 oz with an 45+ hour burn time
Use this scented soy candle to bring the outdoors in!
Design inspiration:
Our goal for this candle was to match the imagery on the label with the scent. We love being by the water and hope this panoramic graphic inspires your smell.
Made by Moore:
This natural soy candle was poured by hand in small batches in our workshop in Denver, Colorado.