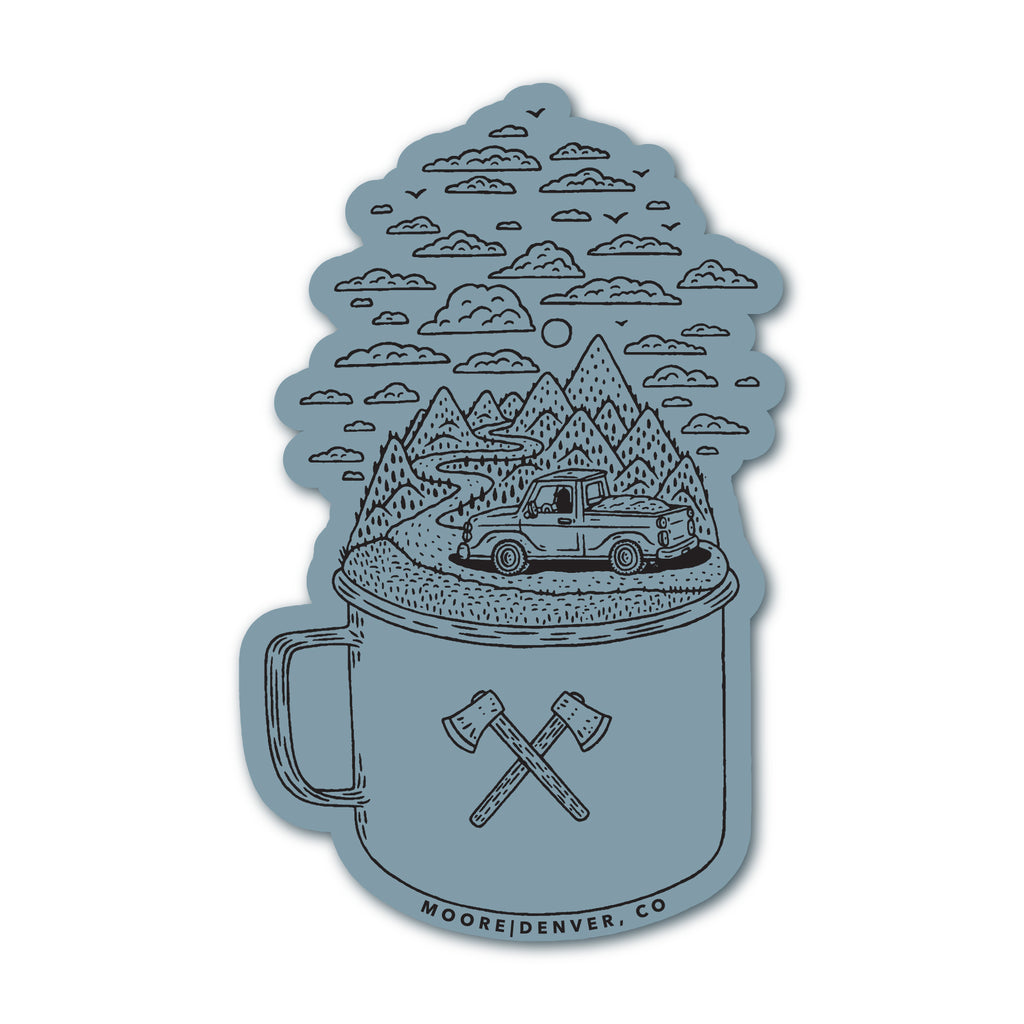 $ 3.00
$ 0.00
Truck Cup Sticker
A waterproof vinyl sticker with a matte finish.
Also available as a t shirt.
Design inspiration:
Tanner grew up cutting wood with his family. His dad had a Dodge pickup, and this design shows the truck going into the forest to cut wood. 
Made by Moore:
This waterproof vinyl sticker was designed in our workshop in Denver, Colorado.