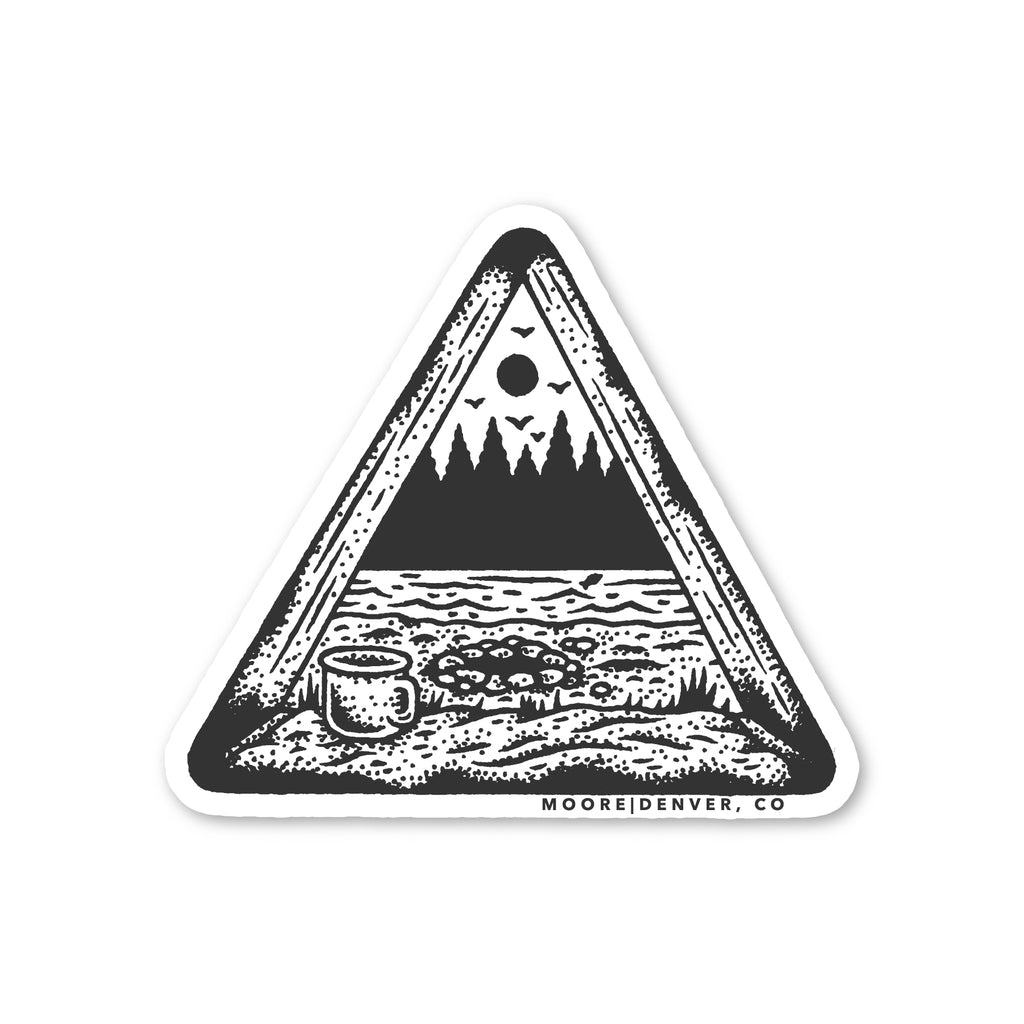 $ 3.00
$ 0.00
Tent View Sticker
A waterproof vinyl sticker with a matte finish.
Also available as a t shirt.
Design inspiration:
This design reminds Tanner of his favorite summer, which also happened to be the one where he fractured his thumb. It's early morning, there's no campfire, the sun isn't full, it's kind of chilly, but it's okay because you're inside a tent. 
Made by Moore:
This waterproof vinyl sticker was designed in our workshop in Denver, Colorado.