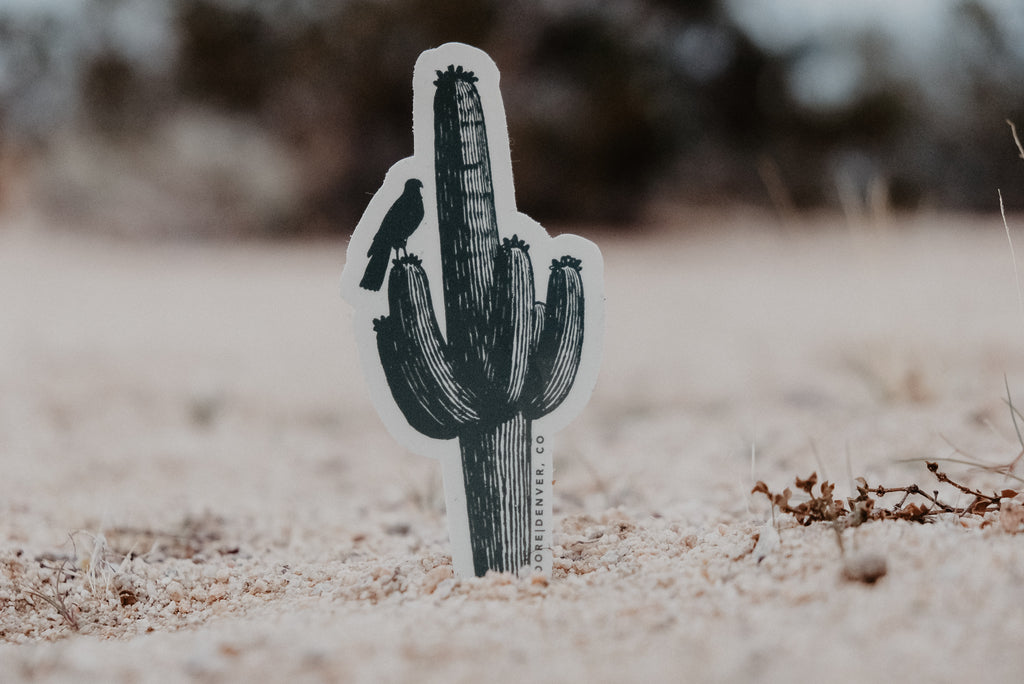 $ 3.00
$ 0.00
Saguaro Sticker
A waterproof vinyl sticker with a matte finish.
Design inspiration:
We chose a saguaro because have always loved cactus. With Tanner growing up near a desert, he saw many shapes and forms of them all over Arizona. Even on license plates! Saguaros specifically are something special. The east side of Arizona has forest like amounts of them. They are obviously iconic parts of the desert but are also important to the landscape. Saguaro bloom flowers that help pollinate other desert plans, they are homes to burrowing animals/insects and surprisingly provide a source of water to the habitat.

With the addition of a Harris Hawk I wanted to capture that interaction between plant and animal. You can see budding flowers as well. 
Made by Moore:
This waterproof vinyl sticker was designed in our workshop in Denver, Colorado.