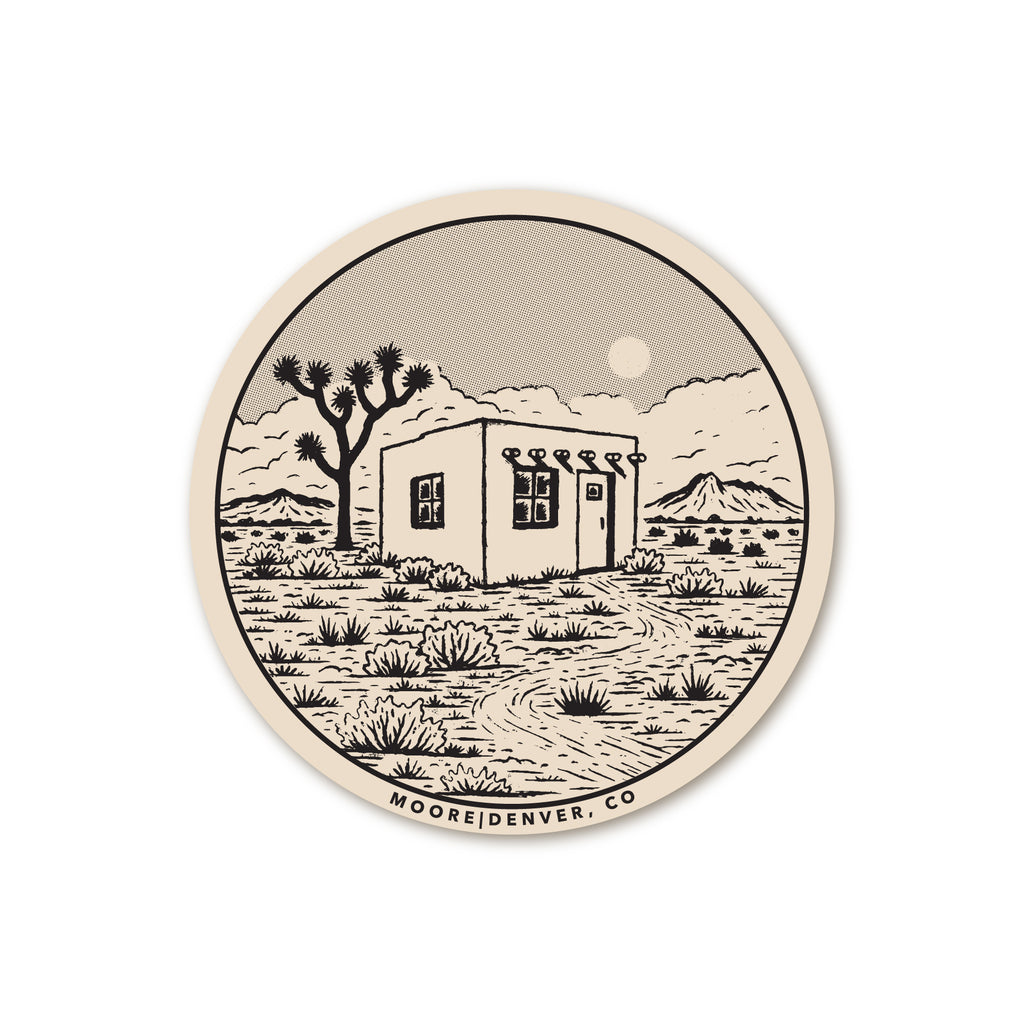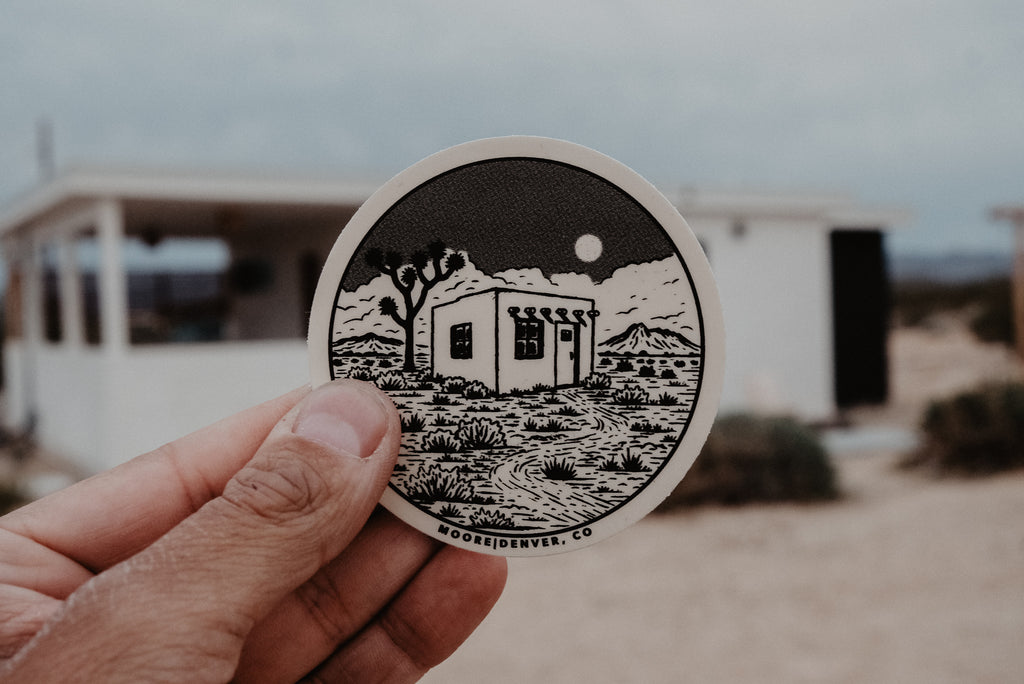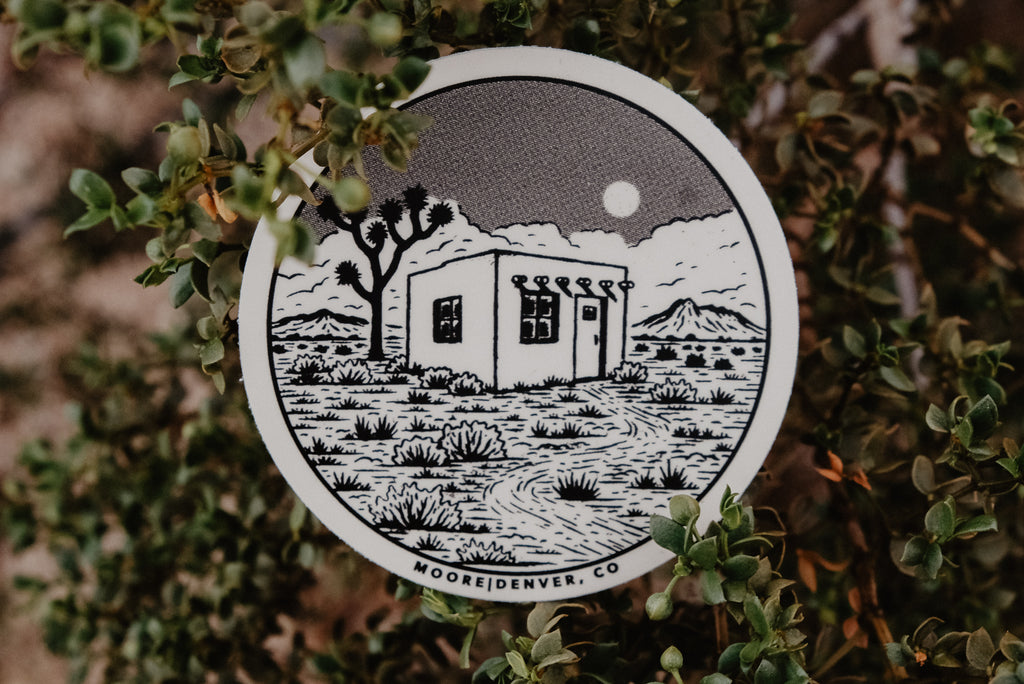 $ 3.00
$ 0.00
Casita Sticker
A waterproof vinyl sticker with a matte finish.
Design inspiration:
This is a bit of a combination of desert life. We have always been curious about little adobe houses resting in the middle of desert plains. Two years ago we took a trip to Taos, New Mexico where these are very common and come in many shapes. 

We have thought of what it would be like to live in a place like this many times. we do love city life but at times I'd rather hear the wind blowing and live a more simple life. It's always in the back of my head.
Made by Moore:
This waterproof vinyl sticker was designed in our workshop in Denver, Colorado.