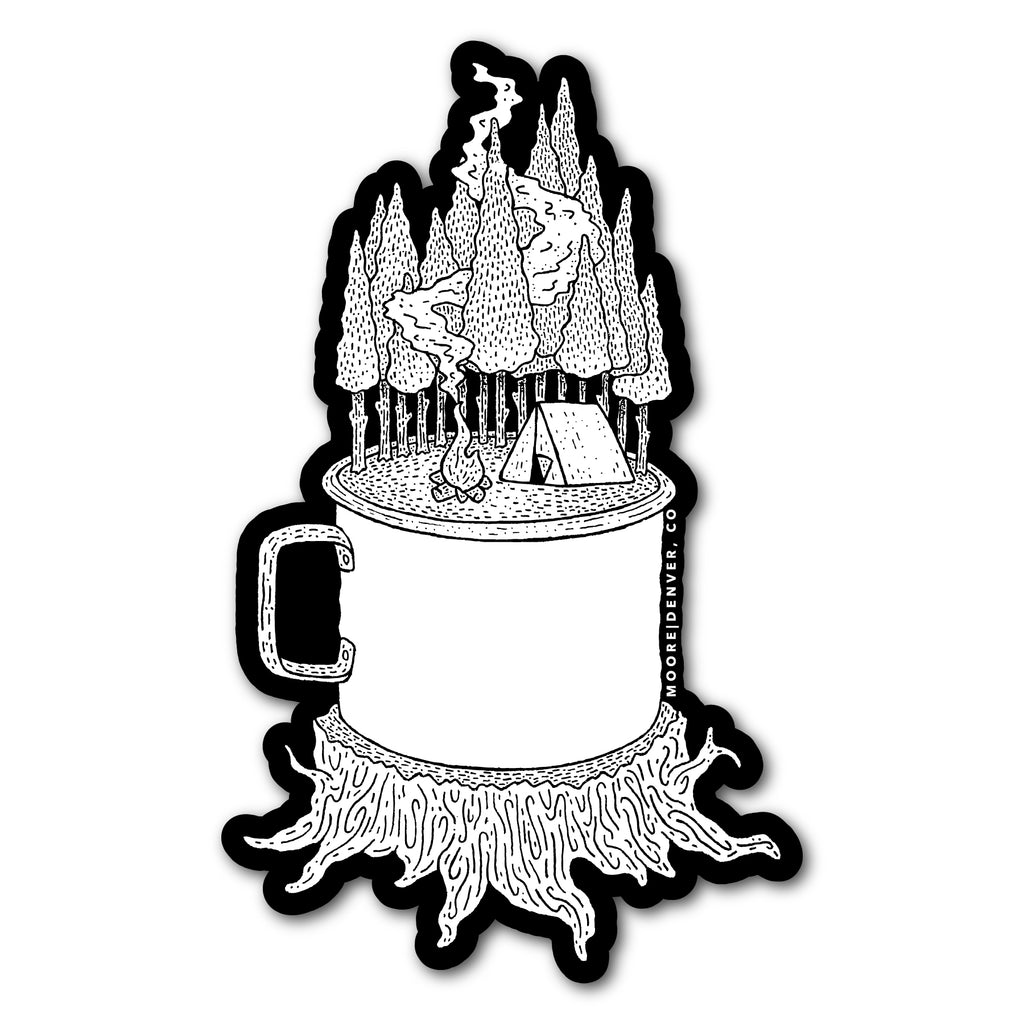 $ 3.00
$ 0.00
Camping Cup Sticker
A waterproof vinyl sticker with a matte finish.
Also available as a t shirt.
Design inspiration:
This design was the first of Tanner's Cup Series. The series is a way Tanner steps outside of the normal idea of mountainy and outdoorsy imagery. It showcases camping in a new light by putting it on a cup resting on a stump.
Made by Moore:
This waterproof vinyl sticker was designed in our workshop in Denver, Colorado.