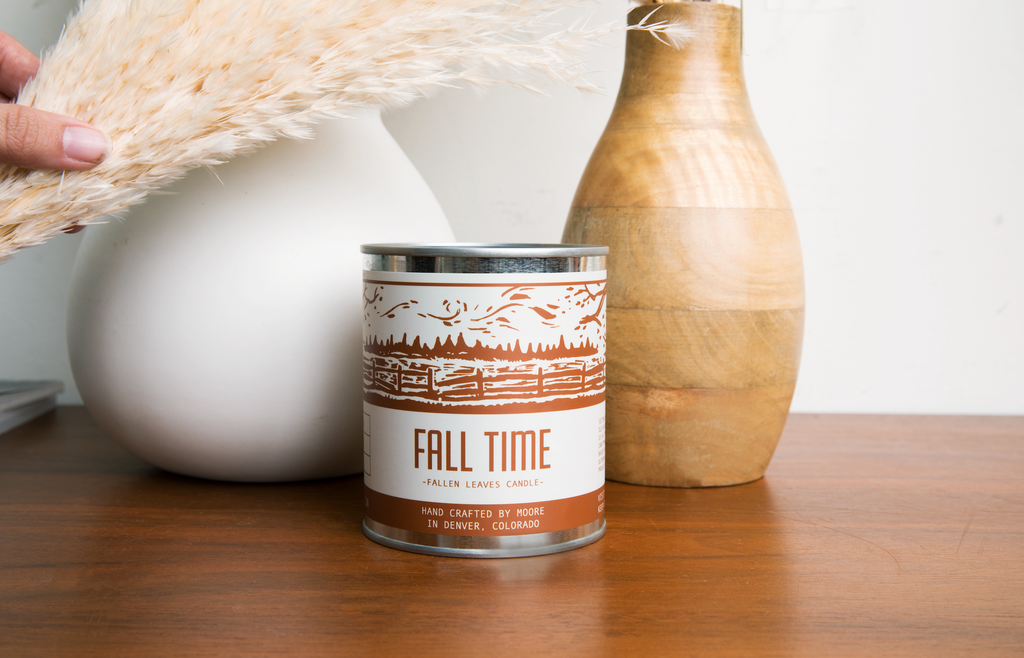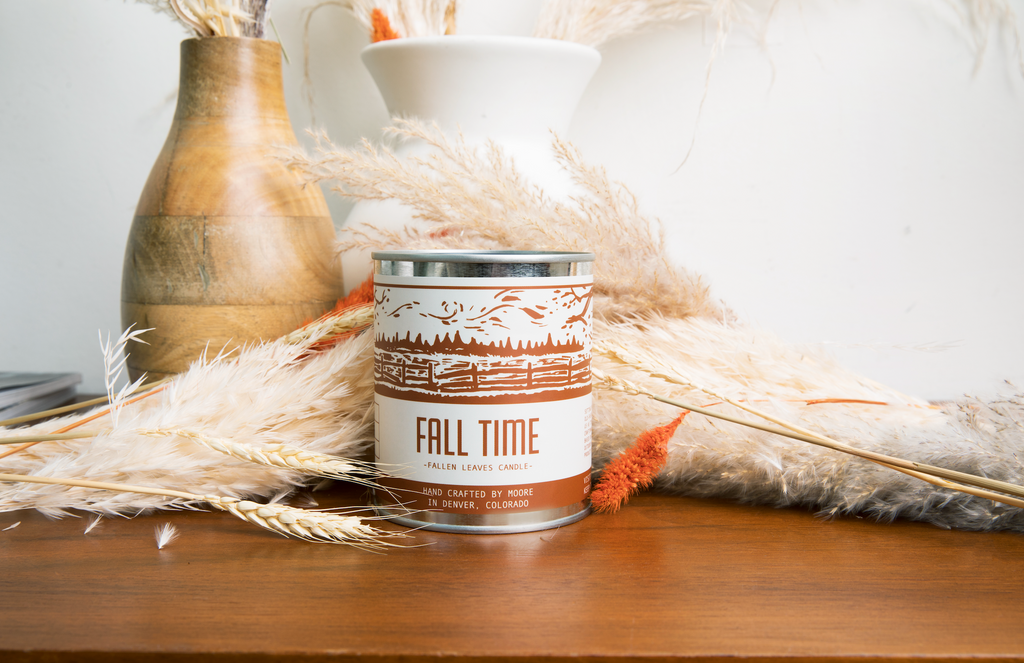 $ 24.00
$ 0.00
Fall Time Candle
Our Fall Time Candle is an all natural soy candle handcrafted with scents inspired by the great outdoors. 

This scent is infused with natural essential oils, including cinnamon leaf, cinnamon bark, patchouli, cedarwood, vetiver, and sandalwood.
This handmade candle is available in pint and 1/2 pint sizes: 
Pint: Approx 14 oz with an 80+ hour burn time 

1/2 Pint: Approx 8 oz with an 45+ hour burn time
Use this scented soy candle to bring the outdoors in!  
Made by Moore:
This natural soy candle was poured by hand in small batches in our workshop in Denver, Colorado.