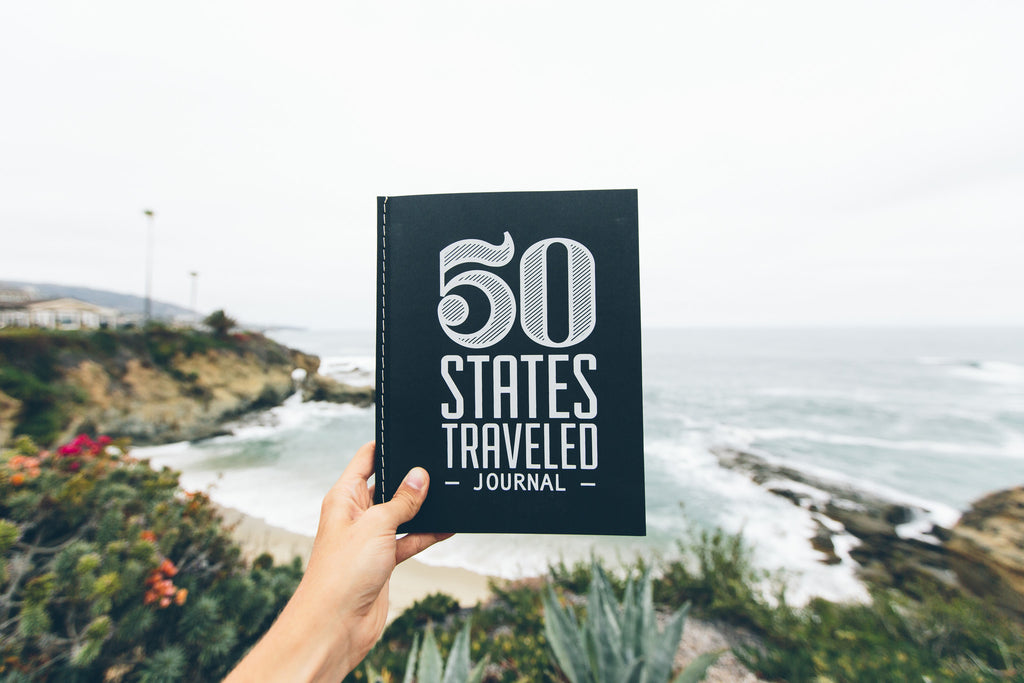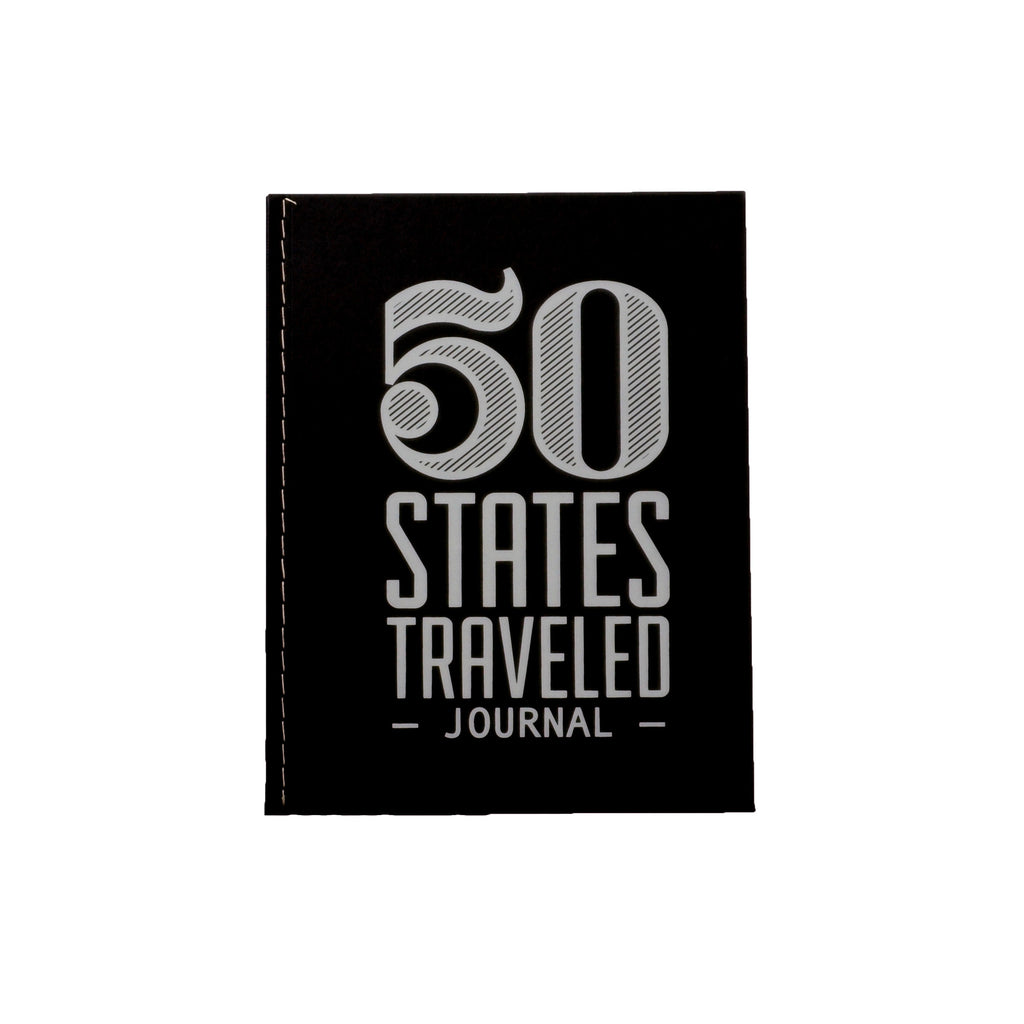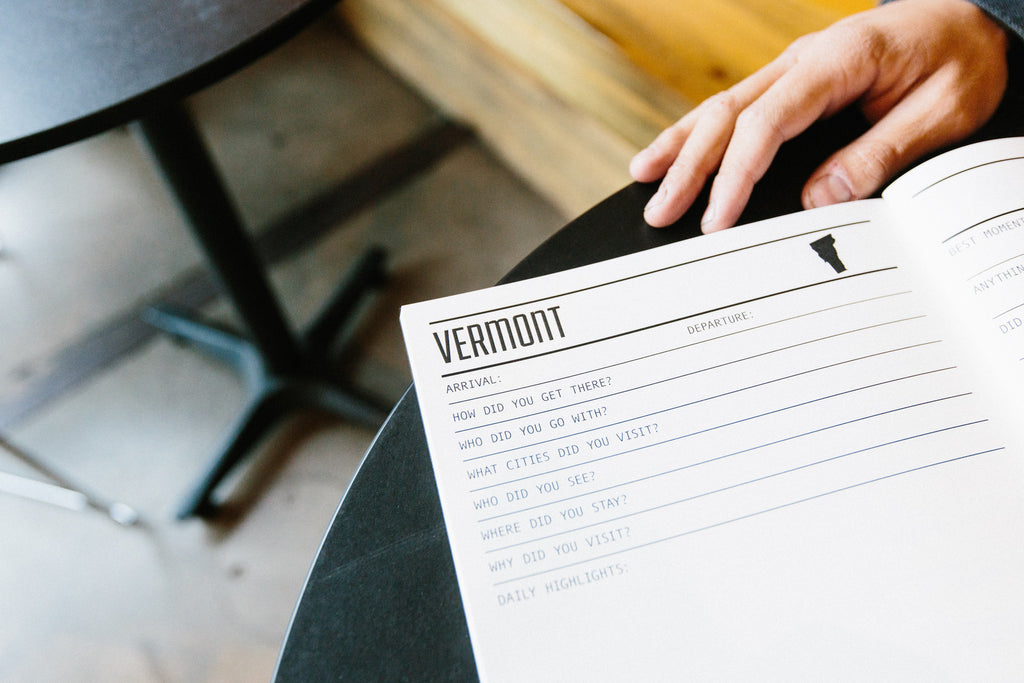 $ 30.00
$ 0.00
50 States Traveled
Our 50 States Traveled is a handmade journal to record your memories as you travel through each of the 50 states. Some questions will ask simple things such as your date of arrival while others will ask for a deeper reflection of your journey. The questions are open for you to take them in any direction as you please. Each travel journal comes with a protective package to keep it safe as you travel. We hope you make some incredible memories that you will never forget!
Design inspiration: Taylor just turned 21 and she and her sister flew to Las Vegas for her sister's birthday. As they were in the airport waiting for their flights to board for their different cities, they talked about how fun the trip was, and how they should do a trip every year where they go to a new place and experience it together. In the window seat of Taylor's flight, she started to brainstorm ideas gift ideas for her sister's upcoming birthday. She came up with the idea of a journal where they could write down their memories of exploring every state. After months of hard work, our 50 States Traveled Journal is available for you to make your own memories.
Made by Moore: This handmade journal was hand screen printed with care in our workshop in Denver, Colorado. 
Dimensions: 11" L x 8.5" W x .5" H